Featured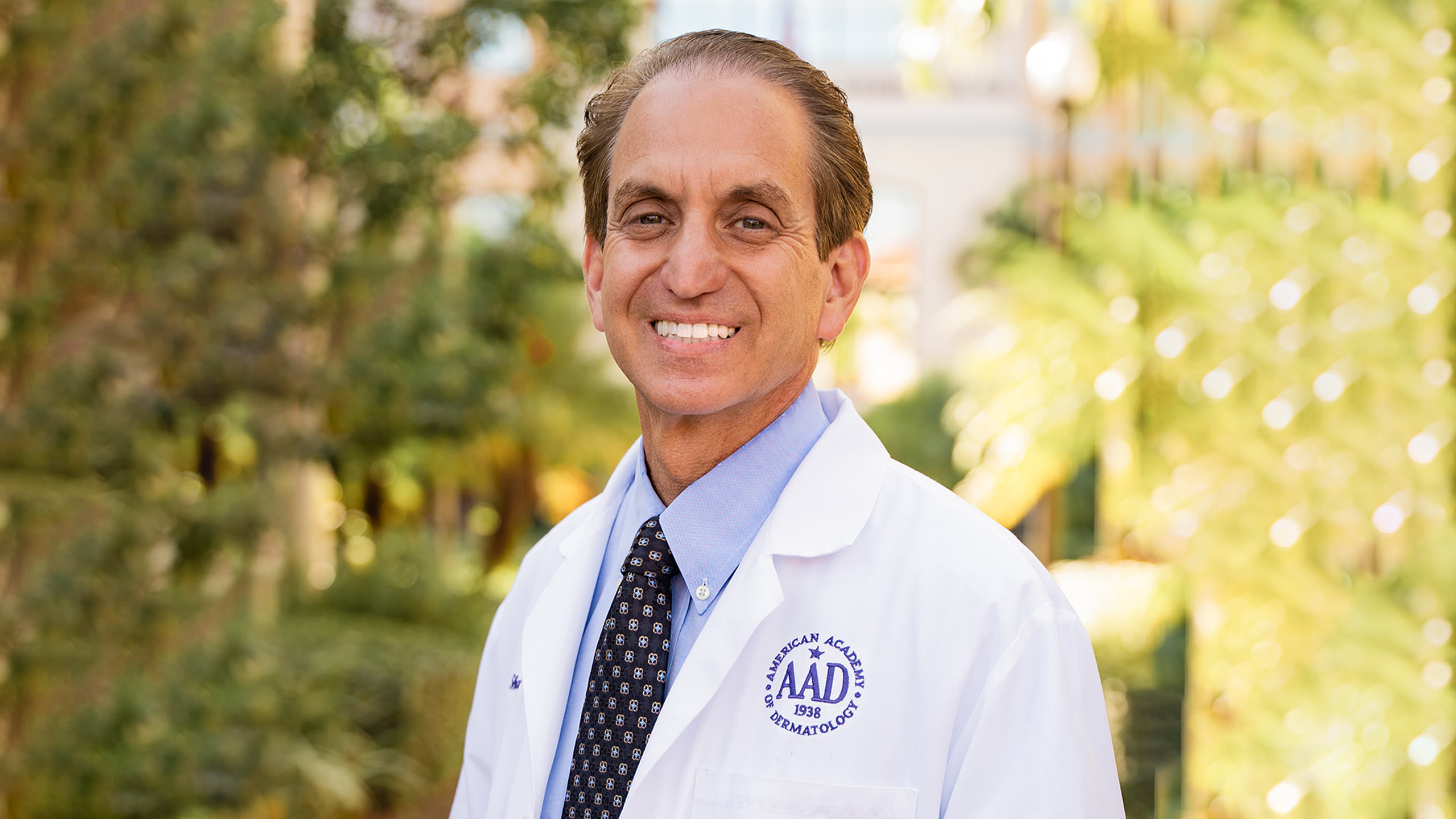 When it comes to restoring (and maintaining) a full, healthy head of hair, dermatologist and Shapiro MD co-founder Dr. Steven Shapiro believes in keeping things simple. That was a core goal when he set out to make a natural and easy-to-use hair loss solution for patients who came into his dermatology office 20 years ago.
"People needed something they could use topically and as part of their normal routine," says Shapiro. "It's been rewarding to develop products that make hair look fuller and thicker without making it this big complicated process."
One could argue that emphasis on simplicity is what made Shapiro MD the success it is today.
Shapiro MD started with a single cleansing shampoo (Shapiro MD Shampoo) formulated with natural ingredients known for their ability to either reduce hair loss-triggering hormones like dihydrotestosterone (DHT), and/or stimulate dormant hair follicles.
This hair loss formulation and its companion conditioner (Shapiro MD Conditioner), which came a few years later, were made specifically so that Dr. Shapiro's clinical dermatology patients had something natural they could use easily and without having to change their normal bathing or beauty habits.
But how did he settle on the formula thousands of patients know and love today?
In the early '80s, patients had few good or easy-to-use options when it came to preventing or fighting hair loss. Topical minoxidil was still a few years away (approved by the FDA for balding men in 1988 as Rogaine®), and patients were essentially limited to hair transplants.
Recognizing patients' frustration, he and partner/co-founder Dr. Michael Borenstein began working on formulas that could help patients maintain and restore the look of full, healthy hair naturally.
Does Shapiro MD Work?
Shapiro had read about native people of Central and South America who regularly ingested saw palmetto berries and had seen a variety of health impacts: some good and some bad.
Based on those findings, he and his team recognized that saw palmetto berry extract was like a naturally-occurring version of finasteride, the only oral medication approved by the FDA for the treatment of hair loss. Finasteride works by inhibiting the enzyme, 5-alpha-reductase, the enzyme that converts testosterone into dihydrotestosterone (DHT). DHT is considered the primary culprit for most men and women with hair loss. The saw palmetto plant is a recognized inhibitor of the 5-A-R enzyme.
In exploring saw palmetto berry extract's use as a topical DHT-fighting ingredient, Shapiro and Borenstein settled on a unique (and now twice-patented) blend of saw palmetto extract, green tea, and caffeine for the patients in their clinical practice.
According to published research, all three ingredients have been shown to fight the effects of dihydrotestosterone, along with mechanisms for stimulating the stem cells that control hair follicles. \
"They work very well," Shapiro said of these botanically-infused formulas. "We're converting immature hairs into mature hairs and making hair thicker and fuller that way." \
Of course, the results speak for themselves. Dr. Shapiro recalls working with a male patient who was so bald, he no longer needed a barber. He told this gentleman to start using his shampoo, and – whenever possible – to leave it on his damp scalp for 20 minutes.
"Before he knew it, he'd grown enough hair to get his first haircut in three years," the doctor says. "Then, he had enough hair where he could color his hair. People thought he'd had a hair transplant, and it was just our shampoo."
Shapiro says this early patient was one of just many who have benefitted from these advanced formulas.
Today, Shapiro MD is a leader in telehealth, a form of healthcare where patients and doctors communicate online or by phone. On top of its storied original formulations, the dermatology provider now offers a wide range of prescription and nonprescription hair loss formulas to meet patients' unique needs.
These can include minoxidil, finasteride (for men), and custom compounded prescriptions containing a variety of growth-promoting ingredients. Depending on the patients' specific needs, these formulations may include tretinoin, latanoprost, and higher concentrations of minoxidil, for example, all frequently used in clinical practice but not available without a licensed clinician's help.
Shapiro MD is all about creating a one-stop opportunity to treat each patient just like an in-person dermatologist would, says Shapiro.
Who is Dr. Steven Shapiro?
Despite the brand's growth, Shapiro remains intimately involved while maintaining a full schedule at his private practice – a testament to that strong work ethic that has taken Shapiro MD to where it is today. Shapiro received his degree from UMDNJ New Jersey Medical School and completed his residency at the University of Miami School of Medicine. He's now a faculty member at the Miami school, where he's taught surgery for 26 years, and he serves as a physician at Gardens Dermatology & Cosmetic Surgery Center in Palm Beach Gardens, Florida. He also serves as team dermatologist for the St. Louis Cardinals.
His goal in every venture is to reflect a holistic, integrative approach to treating hair loss. That original shampoo for which Shapiro MD has become so well-known is still made with those same vetted, natural ingredients. And, these formulas complement other effective medications commonly used by men and women today, like minoxidil, which Shapiro MD includes in their most popular Regrowth Kits, and the oral medication finasteride.
But no matter who's using these formulas or which formulations they're working with, the key to hair growth success is to be patient and remember that you're playing the long game, says Shapiro.
"People ask how long it takes for Shapiro MD to work, and the answer is it depends on your formula. These are not the types of products you put on at night then run to see what's in the mirror the next day," Shapiro says. "Hair takes 6 to 9 months to grow. When you try a hair product, you have to use it for 6 months or more before you see maximum results."
Consistency is critically important too, he says. "If it's a daily treatment and you only do it once a week, you probably won't get the full benefits. Just like if you only brush your teeth once a week, you may not get the full benefits of toothpaste," he laughs.
"If I can give one piece of advice to every person suffering from hair loss, it's to look for safe, proven, and quality ingredients and then stick with them," he continues.
The research supports Shapiro's claim. Hair loss treatments of all types––even the most potent of prescription medications––consistently require months of continued use for best results. And, many of them demonstrate continued improvement at two, three, and even five years of treatment.
Most people with thinning or balding can see noticeable improvements with continued use, it's just a matter of time, says Shapiro.
"I'm thankful for every patient that's trusted us with their hair," says Shapiro of the Shapiro MD platform. "I'm glad to be able to help so many people, and it's been incredible to see people excited about their results even far from our clinics here in South Florida."
Click here to see the full Shapiro MD lineup and learn more.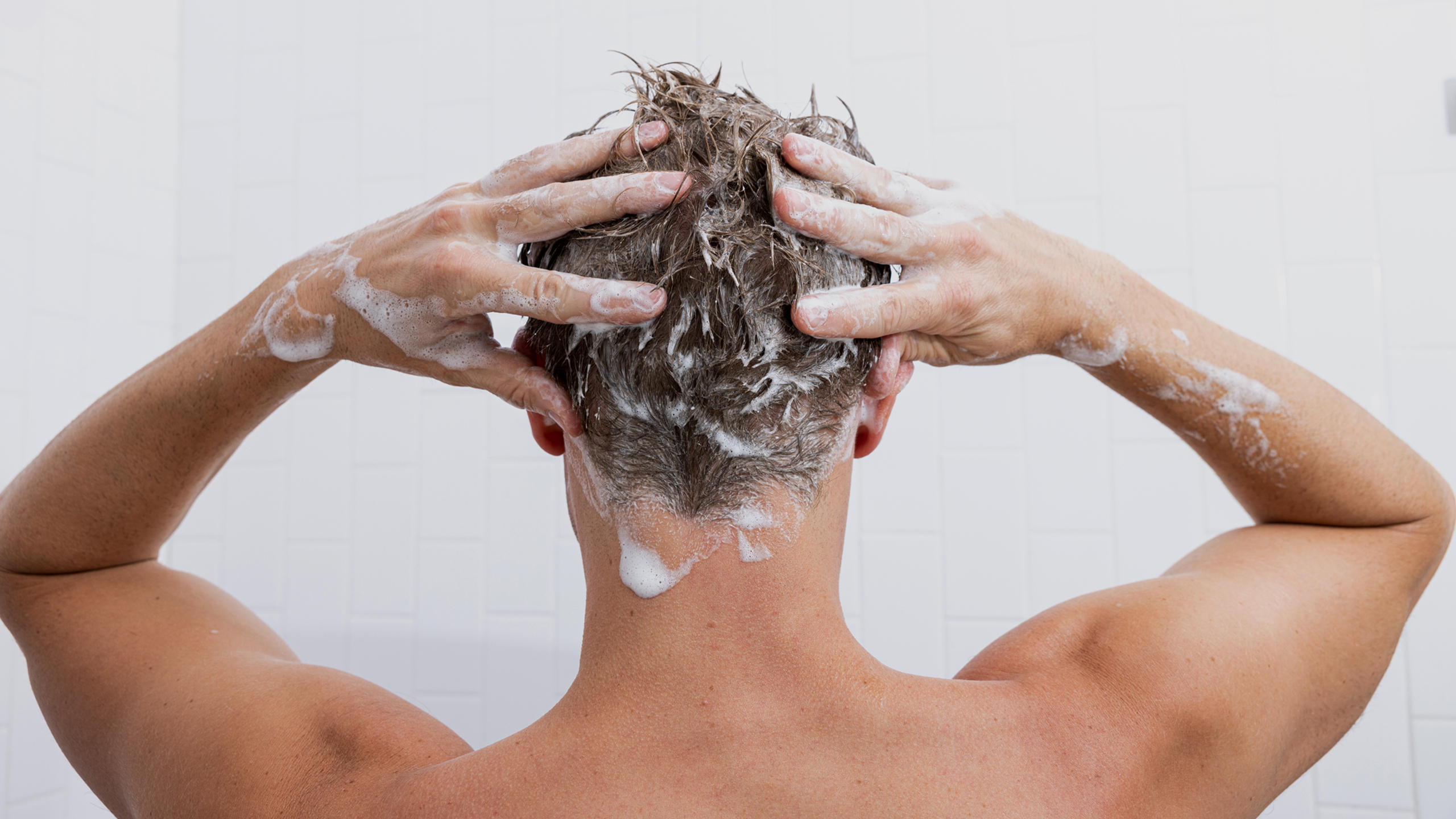 If you're struggling with a receding hairline, baldness or thinning hair, you're certainly not alone.
Twenty-five percent of American men notice hair loss by the age of 21, according to the American Hair Loss Association, and 85% experience it by the time they reach 50. Women are also affected and account for 40% of Americans experiencing hair loss.
Fortunately, prescription and non-prescription medications can help. Topical minoxidil is a common treatment for men and women, and many men take finasteride, the only pill approved by the FDA for male pattern hair loss.
Of course, those are only a small sampling of the options available to individuals with thinning hair. In fact, it's become extremely common to use fullness-boosting shampoos and conditioners to compliment these medications, and the right hair loss shampoos and conditioners pair well with these medications to promote that healthier head of hair. After all, you wash your hair anyway; why not use a formula that can help prevent and reverse the appearance of hair loss?
Here are recommendations on ingredients and reasons to check out shampoos for hair loss.
What Causes Hair Loss?
The two most common causes of hair loss are heredity and age. It's all in your genes.
Most men and women dealing with hair loss have a condition known as androgenic alopecia. This means their hair follicles have a genetically-predisposed sensitivity to androgen (sex) hormones like testostereone and dihydrotestosterone (DHT). DHT, a hormone present in both men and women, is largely to blame for most hair loss.
In both cases, hair follicles start to shrink and eventually stop growing new hair as DHT "acts" on them throughout your life. While this happens generally as we age, it's really the genetic predisposition that causes the sensitivity in the first place. Hair loss can also be caused by poor circulation, inflammation, or the buildup of sebum (your skin's natural oils) in your scalp.
Other hair loss culprits include poor nutrition, which can rob your hair of the nutrients it needs to grow. Excessive heat styling and chemical hair care products can also damage your hair and stunt healthy growth.
The good news is, early treatment can slow the rate of hair loss and even help you regrow thinning hair. In order to find the appropriate treatment, it's important to identify the external or internal culprits that are causing you to lose hair.
Do Hair Loss Shampoos Work?
Specialty shampoos can help fight hair loss in various ways. Many include ingredients shown to fight those harmful hormones and increase blood flow in your scalp. Other ingredients moisturize and strengthen the hair shaft or clear away whatever is clogging hair follicles.
According to the Mayo Clinic, hair loss shampoos can be effective at slowing hair loss and facilitating the regrowth of hair, particularly if you start using a quality formulation at the first sign of the problem.
However, these products need to be used regularly and given sufficient time to work. To find the best shampoo for hair loss, it's important to identify what's causing your problem.
What Ingredients Work in Hair Loss Shampoos?
Hair loss shampoos made from natural and clinical-strength ingredients can treat inflammation on the scalp or damage to the hair follicle and help hair grow again.
Some work to block the effects of the DHT hormone, while others are intended to improve blood flow and clear debris from the scalp.
Here are the most effective ingredients found in some of the best shampoos for hair loss.
Aloe Vera
Aloe vera helps nourishes your scalp to create a more optimal environment for healthy hair growth. Its anti-inflammatory properties take care of issues at the scalp and help to normalize pH levels. The enzymes in aloe vera can stimulate growth by opening hair follicles and pores.
Argan Oil
Argan oil is a common ingredient in many haircare products, and for a good reason. It moisturizes the scalp and hair and can repair damaged strands. This makes it a particularly effective solution for hair loss caused by chemical or heat damage. Argan oil can also improve blood circulation and support more balanced hormone levels, making it easier for your scalp to regrow hair.
Biotin
Biotin is one of the B complex vitamins that does double duty for those suffering from hair loss. Not only does it strengthen your hair follicles, it also increases the elasticity of strands, preventing excessive breaking and splitting
Caffeine Extract
Just like your morning coffee gives you a jolt of energy, caffeine stimulates the scalp and hair follicles, helping new strands grow at a faster pace. It also opens up your hair follicles so they better absorb topical products to give you maximum results. If your hair loss is caused by poor circulation at the scalp, topical caffeine is your best friend. It boosts blood flow to supply the cells in your hair follicles with the nourishment they need to thrive. There's also evidence that caffeine is effective at blocking the action of the DHT hormone. This is especially beneficial to those in the early stages of hair loss.
One 2018 study found that a topical hair loss solution containing caffeine achieved almost the same hair growth results as a 5% minoxidil over a 6-month period.
EGCG
Another effective shampoo ingredient for blocking DHT is epigallocatechin gallate, an extract from green tea. This extract, which is also known as EGCG, can block the hormone from forming and keep it from binding to hair follicles. It also helps prolong the length of your hair's natural growth phase, and soothes your scalp with its anti-inflammatory properties.
Ketoconazole
Ketoconazole controls microflora on the scalp thanks to its strong anti-fungal and anti-inflammatory properties. This provides hair follicles the nourishment they need to grow hair again. At higher concentrations, ketoconazole is available by prescription only, but you can also find this ingredient at 1% concentrations in non-prescription shampoos.
Red Clover
The anti-inflammatory actions of red clover can help reduce irritation in your scalp and may help to prevent DHT from harming healthy hair follicles. This helps slow down hair loss while giving your hair a stronger, more voluminous appearance overall.
Rosemary
Rosemary speeds up hair growth by strengthening the roots, boosting circulation and even treating dandruff. It's also an effective tool for relieving stress. Many users report that this pleasant fragrance relaxes them as they shampoo.
Saw Palmetto
While saw palmetto has been used in folk medicine for centuries, it's recently become a common ingredient in specialty hair cleansers. It's a fruit extract from berries containing antioxidants that can help eliminate inflammation. But more importantly, saw palmetto is a DHT blocking ingredient. By reducing the body's production of DHT when ingested, and preventing DHT from acting on hair follicles when applied topically, saw palmetto is a key ingredient to look for in hair loss shampoos.
But saw palmetto isn't suitable for everyone. Physicians generally advise women who are pregnant, breast-feeding, or trying to conceive to refrain from using formulas containing saw palmetto
Tea Tree Oil
Tea tree oil is another common shampoo ingredient. Its natural antiseptic and anti-fungal properties help clean your scalp by removing buildup that may be stunting hair growth. That includes hair styling products as well as sebum and dirt.
Adding a shampoo containing one or more of these helpful ingredients to your hair care routine can help you fight that receding hairline, thinning hair, or bald spot.
At Shapiro MD, we were conscious to include DHT-fighting ingredients like saw palmetto, EGCG, and caffeine in our popular shampoo and conditioner. These formulas were created specifically for ease-of-use and effectiveness, and over 300,000 men and women have used Shapiro MD Shampoo and Conditioner to fight visible hair loss and achieve fuller-looking hair. We also help men and women get prescription and clinical-grade formulations from the comfort of home through our online consultation process. It's fast, easy, and affordable. Start your hair regrowth journey today by clicking here.
Sources:
https://www.americanhairloss.org/men_hair_loss/introduction.html
https://www.americanhairloss.org/women_hair_loss/introduction.html
https://www.aad.org/public/diseases/hair-loss/causes/18-causes
https://main.shapiromd.com/blogs/how%20to%20block%20dht
https://newsnetwork.mayoclinic.org/discussion/mayo-clinic-q-and-a-treating-hair-loss/
https://www.healthline.com/health/ketoconazole-shampoos
https://pharmaceutical-journal.com/article/news/how-minoxidil-was-transformed-from-an-antihypertensive-to-hair-loss-drug
https://www.ncbi.nlm.nih.gov/pmc/articles/PMC5804833/
https://www.ncbi.nlm.nih.gov/pmc/articles/PMC3262531/
https://softerhair.com/natural-shampoos-that-support-hair-growth/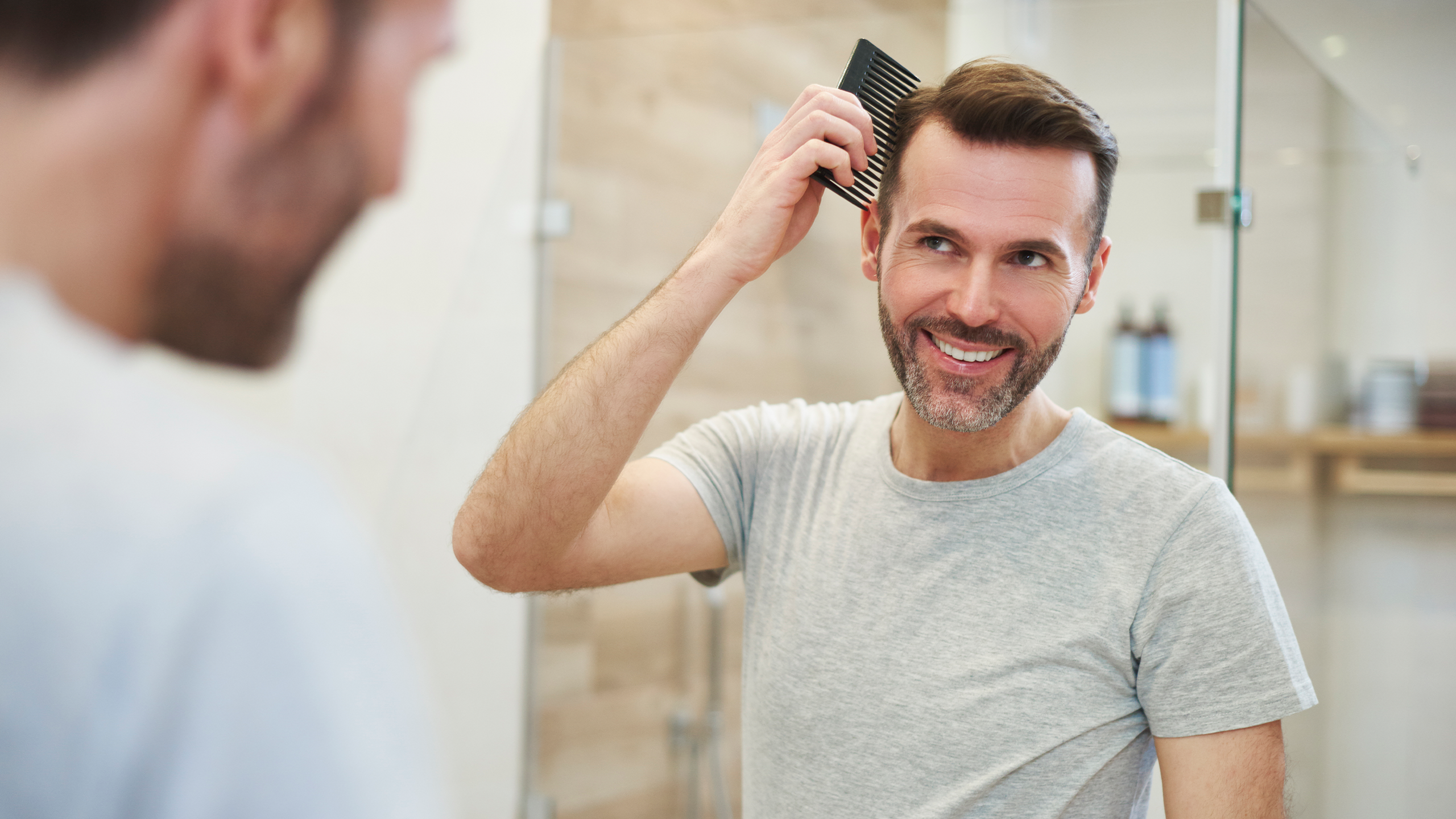 Running your hand through your hair and finding a fistful of loose strands can be a downright frightening thing.
In many cases though, you have the power to combat the problem and begin growing new and healthier hair.
Here are some simple tips on how to stop hair loss and support healthy hair & growth.
1. Consume More Protein, Iron and Omega-3s
Healthy hair growth is dependent on getting adequate protein and Omega-3s through your diet. Protein is essential to hair growth since hair is primarily made from the protein keratin. If your body isn't getting enough protein, it can cut back the protein supply to your hair, and you may experience hair loss. Eggs, salmon, nuts and meat are excellent sources of protein to incorporate into your diet.
Hair loss due to an iron deficiency is common since iron aids in the production of hemoglobin, which is crucial to growth. This mineral is naturally occurring in red meat, poultry and fish, so vegetarians and vegans especially must be careful to get enough and supplement if diet cannot naturally deliver the iron needed.
Omega-3s fatty acids are vital to many bodily processes, including hair growth, but the body can't create them so they must be absorbed through diet. These are naturally occurring in some fatty fish and other seafood but can be difficult to get a sufficient amount of naturally, so many people supplement with fish oil.
Studies have shown those who take fish oil supplements have increased hair growth and healthier hair.
2. Add More Vitamins
A vitamin-rich diet is a strong defense against hair loss. They should be absorbed naturally from food in the diet when possible, but supplements also work.
Vitamin A plays an important part in cell growth, including hair. It also helps produce sebum, an oily substance that keeps the scalp moisturized and helps hair stay healthy. Sweet potatoes, pumpkins and spinach are all great sources of beta-carotene, which turns into vitamin A.
The B-vitamins also are vital to hair growth, particularly biotin which is often used as part of a hair-loss treatment plan. Those with a deficiency of B12 can experience hair loss. B-vitamins can be naturally found in many foods, including whole grains, leafy greens and animal-based foods such as meat and dairy.
Vitamin C helps your body absorb iron which is necessary for hair growth. It also is vital to the body's production of collagen which is essential to hair structure. Citrus fruits, peppers and strawberries are good sources of vitamin C.
Vitamin D deficiencies have been linked to alopecia, and research has shown that vitamin D helps create new hair follicles. Many people suffer from a lack of vitamin D and it can be difficult to get the necessary amount through diet alone. It can be found, though, in some fish, certain mushrooms and fortified dairy products.
Studies have shown that vitamin E plays a role in increasing hair growth in those with hair loss. Sunflower and soybean oil, almonds, peanuts and peanut butter and greens are excellent sources of vitamin E.
3. Massage Your Scalp
One of the simplest things you can do to stimulate hair growth is a daily scalp massage. Research shows that scalp massages increase hair thickness and improve alopecia. This encourages the follicles to grow healthier and thicker hair. Massages also help with promoting blood circulation to the area.
Scalp massage can be done simply with fingers or with special tools and brushes. You can even hire a professional masseuse to perform a scalp massage.
If you're using your hands, you can do your daily massage whenever you like, including in the shower. Simply move your fingertips in circles over your scalp using medium pressure. Work from front to back or side to side, making sure to cover the entirety of yourself. Do this for about five minutes each time, multiple times a day.
There are many scalp massagers available on the market if you choose to go that route too. Some dermatologists believe a scalp massager is more effective, but there are those who find these tools uncomfortable and prefer the fingertip method.
4. Use Essential Oils
Many people swear by essential oils to promote hair growth. Both lavender and peppermint have been shown to help hair growth in animal studies. Use this easy essential oil treatment weekly to stimulate your scalp:
Mix a drop or two of your oil of choice into what's called a carrier oil, such as melted coconut oil. Then, take that mixture and gently massage it into your scalp, using your fingertips to massage as you go. Once it's thoroughly saturated, cover your hair in a shower cap or towel and leave it for up to an hour. Rinse it out, shampooing your hair and styling it as usual.
5. Brush Gently
Hair loss can be caused by over-brushing, using the wrong brush or brushing at the wrong time. It's essential that you are gently brushing with the right brush.
Paddle brushes are good for most hair types and situations, with sturdier bristles available for thicker and more textured hair. Round brushes are perfect for blowouts and come in a variety of sizes and with many bristle options. Loop brushes are ideal for those with hair extensions, as the loop style of the bristle makes brushing extensions a breeze with no damage.
Hair is most prone to breaking when it is wet, so it's important to choose a wet-hair-friendly tool when brushing it. Your best options are a strong wide-toothed comb or a detangling brush made specifically for wet hair use. Both of these options will limit the damage and minimize hair loss.
6. Minimize Heat Tool Use
Hairdryers, curling irons, and straighteners may seem like a godsend when it comes to hair styling, and they all definitely have their benefits. One of their consequences, though, is dry, damaged hair.
It can be quite the cycle: You dry and style your hair using heat, the heat damages the hair making it more brittle and frizzy, so you use more heat styling to tame it. This process only makes it more likely to break off or fall out!
Luckily, cutting back on the use of heat tools can have significant positive effects. Let your hair dry naturally whenever you can, giving it a break from the heat of the blow dryer. Choose a brush specially made for speedy blow drying so that your hair spends less time under direct heat. Use tools like straighteners and curling irons sparingly, and apply hair masks and treatments to help minimize the damage from heat.
7. Avoid Tight Hairstyles
Some forms of hair loss are caused by the repetitive stress on hair caused by pulling and stretching it into tight hairstyles such as elaborate braids or tight ponytails. Traction alopecia is a prominent kind of hair loss that can often be reversed by stopping the frequent practice of hairstyles that put extra strain on your scalp and hair follicles. Use scrunchies or soft materials to tie up your hair, and keep the style loose and low on your scalp when possible.
8. Don't Overprocess Hair
While using chemicals to dye and style hair in moderation may not cause extensive damage, using them frequently can cause hair to become especially brittle and prone to breakage. Especially if you are using bleach, you need to make sure not to process your hair too often as the damage from it can be significant and irreversible with hair loss a very real possible consequence. Thankfully, taking a break between dyeing or processing can help to minimize the chance of hair loss.
9. Reduce Stress
Long-term or incidental stress can both have a serious impact on hair health. If you're experiencing high stress in your life, it can cause your hair to go into a phase where it won't produce new hair! Consider finding ways to limit or cope with stress by eliminating unnecessary stressors in your life and practicing positive stress management tools like meditation. If you can cut down on your stress, your hair may respond to produce new hair again.
Hair loss can be scary, but it doesn't have to be permanent. Shapiro MD's hair growth experts are here to help, with custom prescriptions and easy-to-use FDA-approved options like minoxidil, all available online. Click here to start out unique hair quiz – and get the right plan for you – today.
Sources
https://food.ndtv.com/beauty/iron-and-protein-getting-to-the-root-of-hair-loss-768613
https://www.onegoodthingbyjillee.com/ways-to-reduce-hair-loss/
https://www.luxyhair.com/blogs/hair-blog/your-ultimate-hairbrush-guide
https://www.healthline.com/health/traction-alopecia#causes
Our articles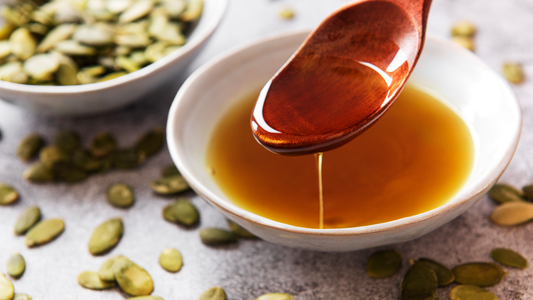 Summary Pumpkin seed oil is a plant-based ingredient that may be an effective option for people who struggle with hair loss. Research shows that pumpkin seed oil can protect the...
Summary Pumpkin seed oil is a plant-based ingredient that may be an effective option for people who struggle with hair loss. Research shows that pumpkin seed oil can protect the...