This regrowth kit is a powerful, broad defense system for men dealing with hair loss, including the Shapiro MD DHT Fighting Shampoo, Conditioner, Leave-In Foamer, and the clinically proven power of our 5% Minoxidil Hair Regrowth Serum.
These patented haircare solutions contain natural, active ingredients that have been shown to fight the effects of DHT, the hormone widely believed to be a leading cause of hair loss. Our 5% Minoxidil serum harnesses the validated regrowth capabilities of minoxidil, an ingredient shown to produce results in over 90% of men.
Dr. Anthony Puopolo,
Chief Medical Officer
Regular price
Sale price
$89.95 USD
Unit price
per
Sale
Sold out
Share
View full details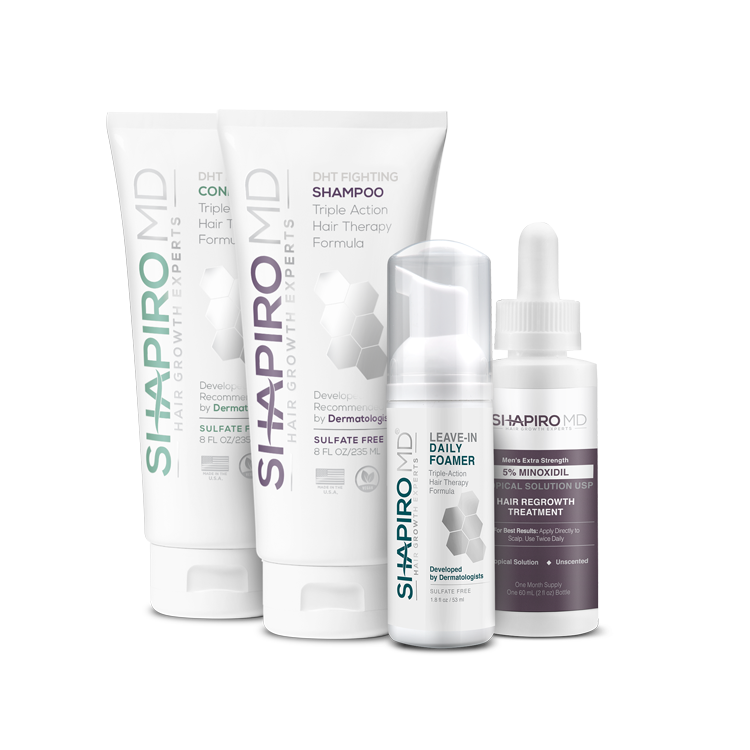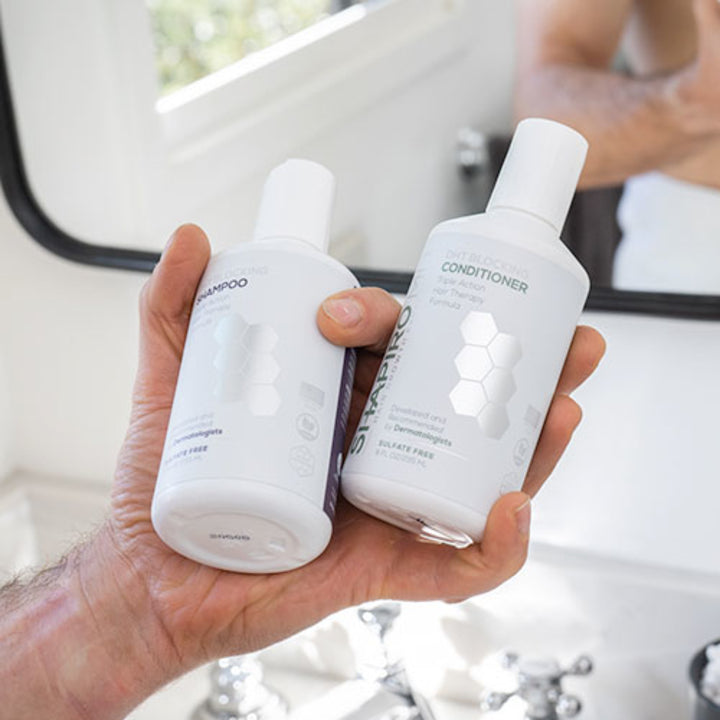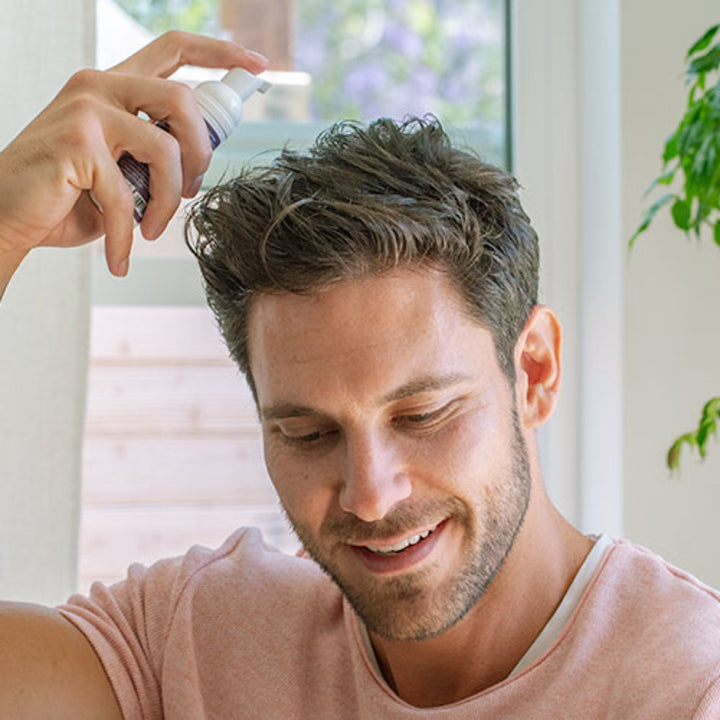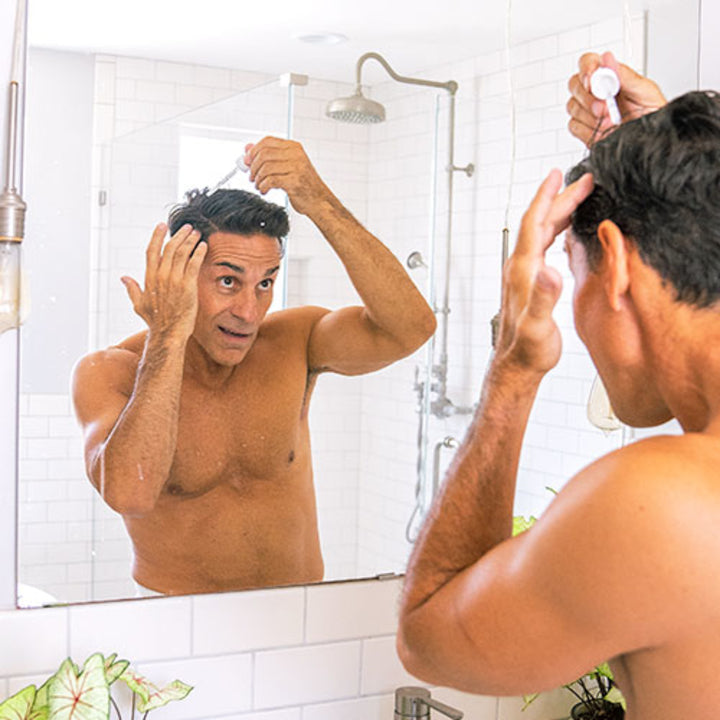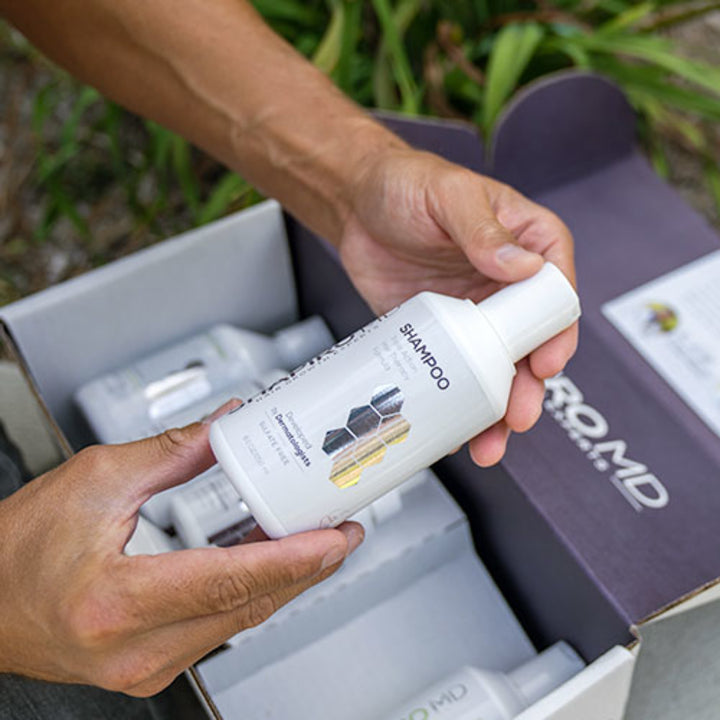 You can take control of your hair health and prevent or reverse hair thinning.
The #1 natural hair boosting formula
DHT FIGHTER
DHT (Dihydrotestosterone) is a hormone that can interfere with your hair's growth cycle, shortening and weakening the hair making it easier to fall out and harder to grow back. That's why we add Saw Palmetto to fight DHT naturally.
Saw Palmetto
Saw Palmetto, a DHT-fighting botanical extract, has been a trusted natural hair remedy for hundreds of years. Saw Palmetto's primary advantage lies in its ability to inhibit the enzyme 5-alpha-reductase, responsible for converting testosterone into DHT, the hormone known to contribute to hair loss. By reducing DHT levels, Saw Palmetto helps prevent follicle miniaturization, promoting healthier, fuller hair.
Pure Green Tea (EGCG)
EGCG (Epigallocatechin Gallate) is a powerful antioxidant present in green tea, which has been found to help prevent hair loss and promote hair growth. It works by inhibiting the enzyme 5-alpha-reductase, responsible for converting testosterone into DHT, a hormone linked to hair loss. Additionally, EGCG promotes hair follicle growth by enhancing blood circulation to the scalp and stimulating cellular regeneration, thus contributing to healthier hair.
PURE CAFFIENE
Meticulously formulated with the precise amount of 1,3,7-trimethylxanthine (Pure caffeine) for optimal results! A precise amount of pure caffeine helps stimulate hair growth and combat hair loss bypenetrating hair follicles to block DHT and prolong the growth phase, our product delivers thicker, healthier hair. It's absolutely crucial to have the exact correct amount of caffeine for maximum effectiveness, and our solution achieves just that.
Collapsible content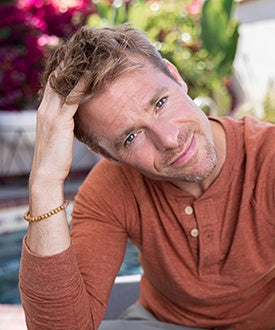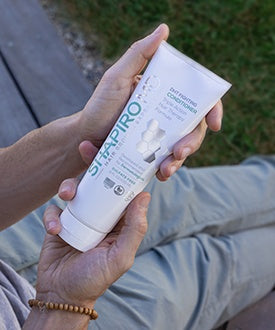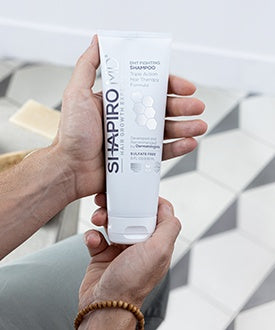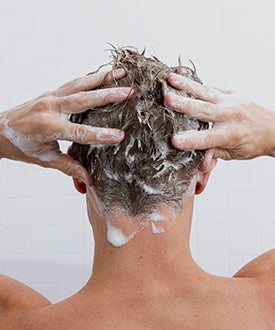 Key Ingredients

Key Ingredients

GREEN TEA

Also known as EGCG, green tea extract is known to inhibit the gene responsible for the creation of hair loss receptors. It may also lengthen the growth phase of hair.

SAW PALMETTO BERRY EXTRACT

Saw Palmetto binds to the receptors responsible for hair loss. Patients treated with Saw Palmetto Extract saw a significant increase in hair growth in a 2 year clinical study.

CAFFEINE

Caffeine penetrates your scalp and blocks the hormone responsible for hair loss from affecting your follicles.
What's Included

DHT Fighting Shampoo

DHT Fighting Leave-In Conditioner

Leave-In Daily Foam

Maximum Strength Minoxidil
Recommended Usage

Cleanse by removing excess dirt and oil from your hair while treating it with fullness-enhancing nutrients

Hydrate and nourish your scalp and strands, giving them a denser, silkier quality

Stimulate your hair follicles around the clock, encouraging healthy hair growth

Boost blood flow in your scalp to enlarge, repair, and reactiveate dormant hair follicles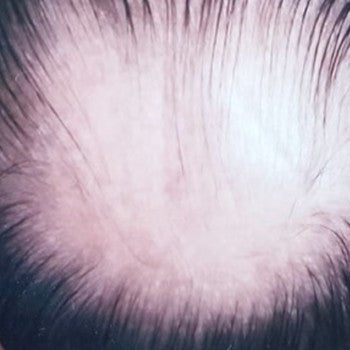 BEFORE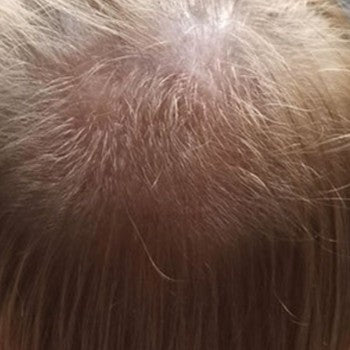 AFTER
Eric T.
"Thought my bald spot was permanent, I'm a believer in Shapiro MD now. After 60 days, I started to see hair re-appear on my scalp!"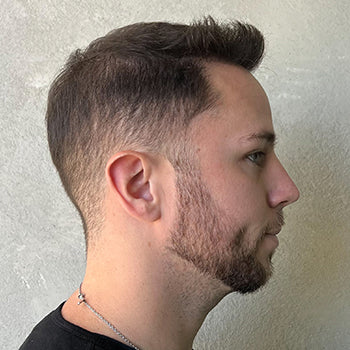 BEFORE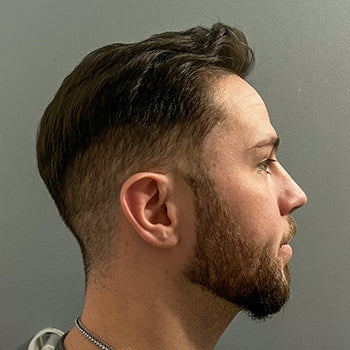 AFTER
James
"In about a month I noticed how thicker, and fuller my hair looked."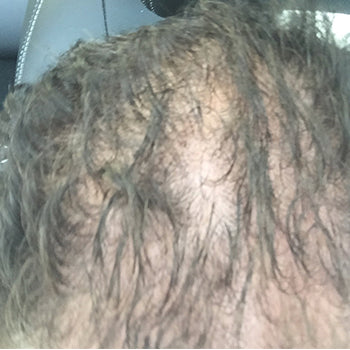 BEFORE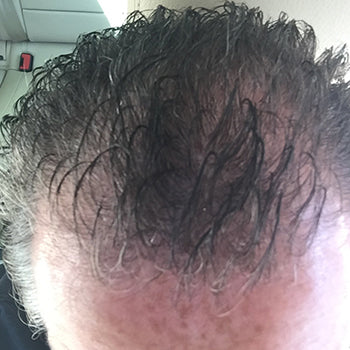 AFTER
Jordan
"Amazing results so far!"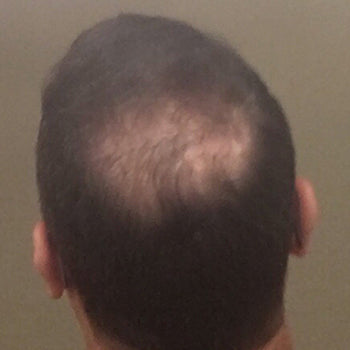 BEFORE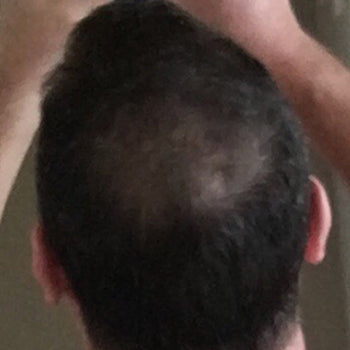 AFTER
Jeff
"I started using Shapiro because I was looking for a healthier shampoo and conditioner alternative. This had 3 main fighting hair loss ingredients and made my scalp feel clean and my hairs shinier and stronger. Plus I liked the smell."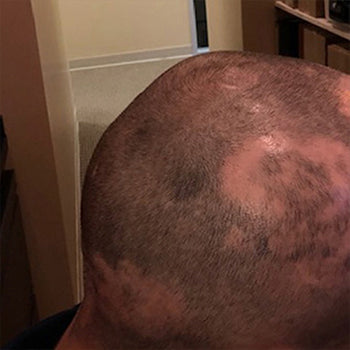 BEFORE
AFTER
Trevor
I had basically accepted that I "was bald now," and even though it didn't mind how it looked, I was extremely happy when my hair began growing back! I got my first haircut in a while last week and I'm loving having hair again!! Thanks again!!"
0-3 months

Thanks to the kit's deeply hydrating compounds, your hair will appear shinier, healthier, and more voluminous right away.

3-6 months

As botanicals like green tea extract and saw palmetto berry help combat the effects of DHT, you may notice a visible decrease in shedding.

6-12 months

You are well into your journey towards fuller, thicker, healthier hair. As more hair enters the "active" growth phase, your hair should look fuller, denser, and stronger, and your scalp should look less exposed.

12+ months

At this point, you are on a stable path of healthy hair growth, with results that build over time.
GET YOUR OLD HAIR BACK. FEEL LIKE THE OLD YOU.
350,000
Happy Hair Patients
We're here.

Learn more about Shapiro MD and why we're the number one hair regrowth solution.


Monday - Friday 9am to 6pm (EST).

Start chat

You can also contact us on the phone or via email.

Learn about us.

Learn more about Shapiro MD and why we're the number one hair regrowth solution.

Learn About Us